Dr. Nicholas Goeders, Founder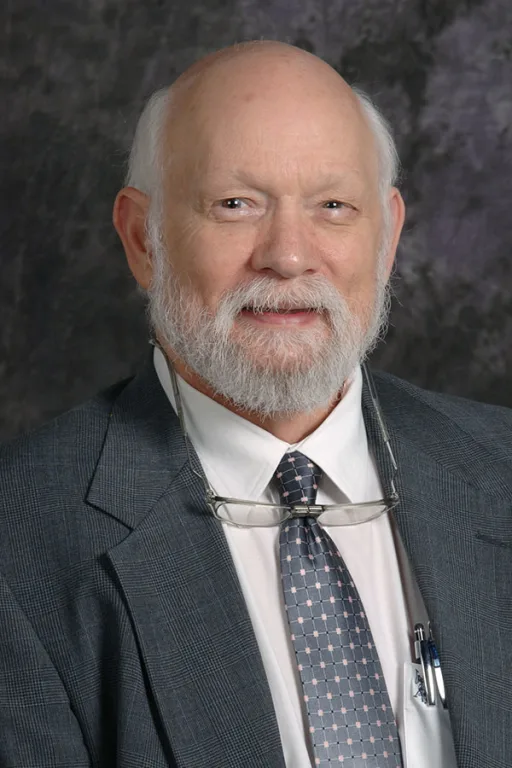 Dr. Nicholas Goeders is the founder and chairman of the board for Loving Solutions - a 501(c)(3) organization dedicated to helping women struggling with methamphetamine achieve long-term sobriety.
Dr. Goeders founded Loving Solutions in response to friendships with women suffering from horrible addictions to methamphetamine. He saw first hand the effect of the drug on his friends, and compassion drove him to do something about it.
Dr. Goeders is a leading expert on the effects of methamphetamine on the human mind and body and possesses an extensive understanding of the unique effects of crystal methamphetamine from a scientific perspective. From a humanitarian perspective, Dr. Goeders visited women in prison to encourage them and be a friend, and learned first hand how long-term meth addiction could wreak havoc on entire families. He understands the prison a cycle of addiction can become leading to terrible pain and loss of life.
Loving Solutions is Christian discipleship program perfect for female, adult-aged meth addicts ready for true, lasting change. 
Residents enjoy peaceful amenities in a comfortable home where they are kept busy with daily tasks, recovery education, discipleship material, and more - all focused on helping women become healthy and whole.
61% of meth users will relapse within 1 year of finishing substance abuse treatment.
Lasting community and loving relationships are vital for lasting sobriety. Loving Solutions connects female strugglers with a network of people who understand the risks and who have the knowledge to help women overcome the statistics.
rescue
Loving Solutions women come from prison or when they are ready for a new life. Women apply to live in the Loving Solutions home and be a part of their life recovery program.
relationships
Loving Solutions women are introduced to a Christ-centered community providing friendship in a strictly drug-free, disciplined environment. The experience leads to many lifelong, supportive friendships.
resources
Through Loving Solutions, women gain access to life-changing resources necessary for long-term recovery including life skill development, financial counseling, job skill training, child care training and more.
recovery
Loving Solutions seeks to help women struggling with meth addiction find permanent freedom through Christ-centered community and practical life-skill development designed to stop the cycle of hurt addiction causes..
ONE TIME JESUS MET A WOMAN IN TROUBLE ...
One time Jesus met a woman who'd made some bad decisions and gotten herself into trouble. She'd been doing things she knew she shouldn't have, and then she got caught by some angry people that wanted to put her to death for her crimes. Under their law they technically could have, and it would have been legal to do it too.
They brought her to Jesus and asked Him what He thought they should do. They even started picking up rocks because they thought Jesus was going to tell them to start throwing them at her to kill her, but Jesus's response shocked them.
INSTEAD OF JOINING WITH THEM IN CONDEMNING HER, JESUS GAVE HER GRACE.
Jesus said to the angry mob, "Whoever among you hasn't sinned should throw the first rock."
Slowly, each person in the mob dropped their rocks and went along on their way leaving the woman with Jesus.
The Bible says next:
Jesus straightened up and asked her, "Woman, where are they? Has no one condemned you?" "No one, sir," she said. "Then neither do I condemn you," Jesus declared. "Go now and leave your life of sin." John 8:10-11 (NIV)
JESUS DID THREE GRACEFUL THINGS FOR THIS WOMAN.
1. Jesus did not praise her sin or poor choices.
The woman had messed up, she knew it, and Jesus knew it. Jesus never told her He was happy about what she'd done. He never condones sin or the bad choices we make.
2. Jesus did not condemn her because she'd messed up.
Even though Jesus did not condone her sin, He wasn't her enemy. He wanted good things for her, and His displeasure with her poor choices wasn't due to anger with her - it was His compassion for her. She'd been in situations where she had hurt herself and others, and Jesus wanted the hurt to stop.
3. Jesus helped her change.
Jesus helped the woman change. He pointed her in a new direction. This woman was probably ready for a new life, and that's what is in the heart of most women who apply for help through Loving Solutions.
TAKE HOLD OF A NEW LIFE
The woman in our story had the opportunity to experience a new abundant life as she turned away from her old broken one, and Jesus offers the same invitation to you.
His heart aches for women who hurt today just like it ached in that story, and the new life available to her is also available to all people - and that's what we want our residents to experience.
Through a loving, supportive, Christ-centered community and firm, wise boundaries, and a commitment to sober, productive living the women in our program will learn skills aimed at helping them stay permanently sober.
Jesus showed the woman in that story grace, forgiveness and mercy, and then urged her to move forward without turning back to sin.
This approach Jesus illustrates is the approach we take to recovery here at Loving Solutions. Loving Solutions is a ministry for women who realize they need help. We do not condone sin, we do not condemn strugglers, we do believe in a powerful God who changes lives through Jesus.
Jesus Christ says full life is available through Him (John 10:10), and we believe a relationship with Jesus Christ provides a permanent solution to drug addiction and all of life's other problems too.
LOVING WOMEN AS JESUS DOES.
Women recovering from methamphetamine often lack the necessary life skills to enable them to remain meth free. As a result, they often return to using the drug. Loving Solutions is the only sober living home in the Shreveport/Bossier region specially designed for women who are struggling with meth where they can learn life skills that will help them remain drug-free. Our Christ-centered discipleship program provides women with access to rescue, relationships, resources and recovery.
Our desire is to see that every woman receives healing through the love of Jesus so that she can learn to love herself again.
Overcome meth addiction & achieve your potential
Loving Solution's one year discipleship program is designed to move women to freedom and self-sufficiency. This program includes mentoring, life skills and Bible study to rebuild their lives.
OUR APPROACH TO REHAB
COMMUNITY-BASED APPROACH TO REHABILITATION
Loving Solutions is a faith-based, Christ-centered Recovery Community that provides a safe environment designed to support women seeking freedom from addiction to methamphetamine. Women struggling with meth addiction often lack the necessary skills to enable them to remain drug-free long term.
Our goal at Loving Solutions is to help women become permanently free from their addiction through a strong relationship with Jesus Christ and with other people trying to live out His teachings. Women in the program will develop skills needed to make positive lifestyle changes and better choices, to become better parents, better friends, and productive members of society.
Loving Solutions will connect you with a loving community that will help you work to achieve your potential and find the purpose of your life. As part of our commitment, we provide supervision and enforce boundaries for our community members as they seek recovery from addiction.
Application for Program
Application must be filled out by the applicant. Residents admitted agree to high a standard of living and a zero tolerance policy for many things including drugs, alcohol, tobacco, and you agree to abide by house rules.
Donate to Drug Recovery in Shreveport LA
Contributions to Loving Solutions go directly toward fighting the methamphetamine epidemic by assisting us in helping women overcome their addiction by making lasting, positive changes in their approach to methamphetamine recovery.